Ontico announce HighLoad++ Armenia
Dear friends!
We met at a meetup in April, where the HighLoad++ team came up with the idea of organizing an international IT conference. Today we are glad to announce that HighLoad++ Armenia will be held in Yerevan on December 15 and 16.
Thanks to Yandex, our partner, the biggest IT conference in Eastern Europe will come to Armenia. We are summing up the 15 years of HighLoad++ team event experience and 25 years of the brilliant development history of Yandex.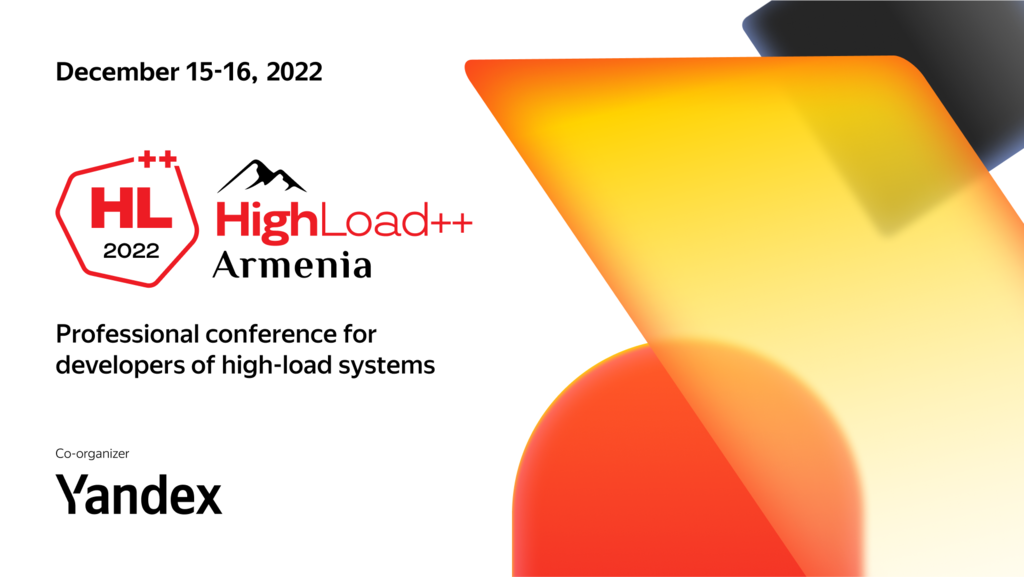 You may join as a participant
Choose the format (offline or online) and join 1000 other IT specialists. The subjects we are going to discuss are:
Cybersecurity
Performance of Enterprise Systems
Future Technologies
Hardware
Internet of Things
System Administration
Video, notably Video Streaming
Architectures and Scalability
BigData and Machine Learning
DevOps and Maintenance
Databases and Storage Systems
Testing, notably Load Testing
The talks are only a part of our event. HighLoad++ Armenia is a source of your insights, inspiration and new ideas. We are creating an environment for networking with IT professionals and international speakers. You could improve your skills in workshops and sneak peak new technologies and real cases.
You may join as a speaker
Better out than in! Share your experience with the professional community. The Program Committee is looking forward to seeing your application for a report on one of the topics above. We provide various kinds of support to our speakers by helping them to improve their reports and slides, organizing pre-conference runs, paying for travel and accommodation. After the event you can share a professional video of your performance with your colleagues.
Watch videos from previous events to feel the atmosphere
See you!
See you at the conference!